Dr. Jeffrey G. Hanes
Dr. Jeffrey G. Hanes completed his pre-professional schooling through Ohio University. He then entered Palmer College of Chiropractic in Davenport, Iowa. He graduated cum laude in 1972. He joined Hughes Chiropractic in Ashland, Kentucky for one and one half years before coming to Chillicothe, Ohio in 1974. He has done post graduate work at the University of Toledo in sports medicine and Columbia Institute of Delaware where he received certification in acupuncture. He served as the team physician for the United States Karate team for eight years. He was a member of the Ohio State Chiropractic Association. Dr. Hanes retired in March of 2020 after 47 years of practice.
---
Dr. Brandon L. Hanes
A 1994 graduate of Zane Trace High School. 1998 graduate of Northeastern University, where he was awarded a four year, full athletic scholarship to play football in the Atlantic 10 conference. He broke the all time scoring record at Northeastern as well as many other school records. 2003 graduate of Palmer College of Chiropractic receiving The Clinical Excellence award for his class, which is awarded to the top clinician voted on by doctors and teachers. Since 1997 Brandon has been a personal trainer to individuals, groups, and special populations.

His certifications include: AFAA, CSCS from National Strength and Conditioning Association, trigger point therapy and other soft tissue training. Brandon currently resides in Chillicothe, Ohio with his beautiful wife, Ashley Hanes, and children Emily, Lucas, and Sophie.
---
Dr. Abbey L. Palmer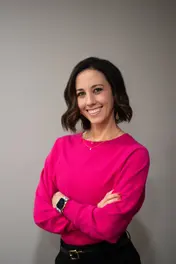 Dr. Abbey L. Palmer is a 2009 graduate of Circleville High School. She began her pre-professional education by studying biology, at Olivet Nazarene University, where she earned scholar-athlete awards in both soccer and track and field. Dr. Abbey then continued her education at The Ohio State University, with a focus on human nutrition before entering Palmer College of Chiropractic in Davenport, Iowa in the fall of 2012. Dr. Abbey travelled to Brazil in June of 2015 as part of Palmer College of Chiropractic's clinic abroad program. This group provided chiropractic care for the underserved regions of the Amazon rainforest. While also at Palmer, she was awarded the Merit Scholarship for high GPA and high National Board of Chiropractic Examiners exam scores. Dr. Abbey graduated in February of 2016 with Cum Laude Graduation Honors. She has taken additional courses in upper and lower extremity adjusting, soft tissue, pediatrics, pregnancy and perinatal care of mothers. Dr. Abbey is a member of the International Chiropractic Pediatric Association, ICPA. Dr. Abbey loves taking care of babies, children, and pregnant mothers. Dr. Abbey has two children- Noella, 5, and Beckett, 3, both whom she adjusted hours after delivery. In Dr. Abbey's free time, she enjoys chasing after her children, running, yoga, playing and coaching soccer. Dr. Abbey has been apart of the Hanes Total Healthcare team since Spring of 2016.
---
Dr. Brien Polivka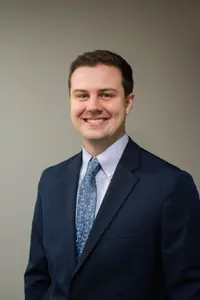 Dr. Brien Polivka was born and raised in Cincinnati before attending The Ohio State University. He graduated in 2016 while majoring in Pre-Medicine, English, and Education. There he met his wife, Johna Uhrig, before enrolling in Logan College of Chiropractic in St. Louis, Missouri.
During chiropractic school, Dr. Brien gained an extensive education in sports medicine and injury rehabilitation. He was awarded a clinical rotation in the University of Memphis Athletic Department where he worked with high level Division I college athletes in 15 sports, including caring for the 2019 football team at the Cotton Bowl. From there he finished his education with the leading chiropractic office in Cincinnati and official chiropractic care of the Cincinnati Bengals.
From high-level athletes to weekend walkers, Dr. Brien specializes in keeping patients healthy and active. He has completed additional education in Dry Needling, McKenzie Institute Protocol, Dynamic Neuromuscular Stabilization, and Neurodynamics to ensure his athletes get the most comprehensive and current care available. On his time off, Dr. Brien enjoys hiking, lifting and running with Johna and his dog, Mick Jagger.